AMPLIFY YOUTH CAMPS
With so many voices, learn to AMPLIFY the One that matters
You have so many voices and influences thrown at you- the world can be such a negative, overwhelming place.  At camp, you will encounter positive voices from friends, counselors and leaders, and by God himself. By removing the distractions and chaos for a time, it helps to really focus in and hear the voice of God. Camp is a place that Jesus is found – for the first time, or when you know you have lost your way and need a renewed passion for living for Him- and where we first receive a call on our lives to follow His plan. Wherever you are, God's voice is calling you  – and learning to AMPLIFY the voice of God, above all others, will be life-changing!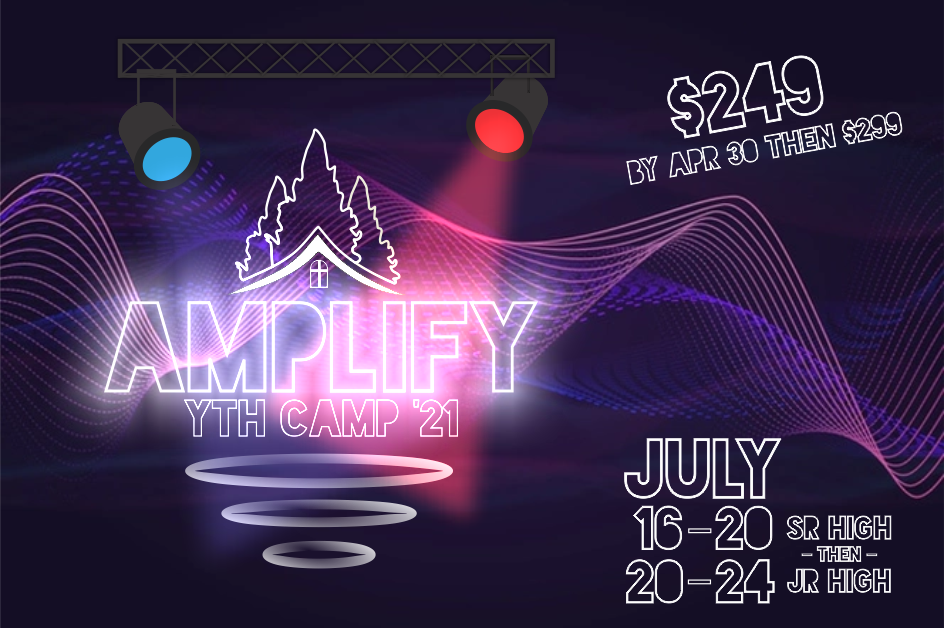 2021 Amplify Youth Camp Details:
High School Camp July 16-20
Middle School Camp July 20-24
Cost is $249 by April 30, then $299
Directed by: Pastor Brent Schott
Questions: (410) 479-3361
Step 1 – Register
Questions?
Call (410) 479-3361
Bringing medication to camp?
Step 2 – Pay
-Don't miss the Early bird deadline April 30th!
-NEW!! Be sure to add Snackshop Dollars to your cart for your child to spend at camp! (Increase the dollar amount to whatever you want! Suggested amount is $30. Funds not used will be refunded.)
-You can pay for multiple registrations at one time for either Kids or Youth camp!
Pay online or mail payment to:
Denton Camp
424 E Wesley Circle
Denton, MD  21629
(be sure to include camper's name on check)
You could be used by God this summer!
Want to help a kid get to camp?!
Just click donate and fill in the amount (optional: include camper name in the note)!